Many sites have no means of loading or unloading goods. Our truck-mounted cranes provide the solution: we load and unload without you having to give it a thought.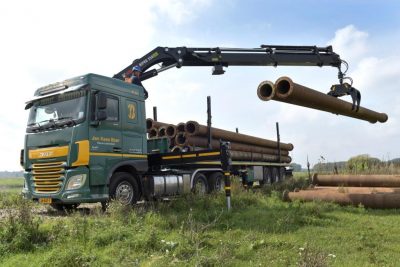 Applications
Daily applications are Pipes, engines, barriers, containers, units and many more
Support materials
Specially constructed support materials are attached to the clamps to ensure safe lifting of steel plates, barriers, dam-walls, etc. For Example, we may load or unload ramps up to 3.5m wide or wide railway sleepers.
Pipes
Every day we transport pipes throughout West Europe: from the smallest diameter up to steel Ø1000mm pipes. With our pipe clamp this is effortless and efficient: there is no need for an external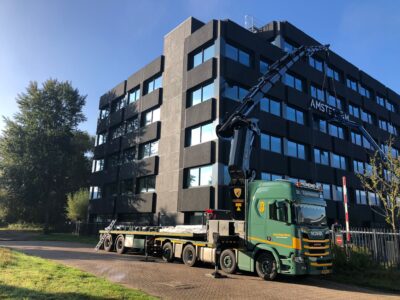 lift or crane to load and unload the pipes. For larger diameters we have deceloped a special clamp to lift pipes up to Ø1200mm.
Crane range
Lifting something over a long distance? With our 172 tm. crane we have a maximum range of 18.3 m. When we attach a jib we have a maximum range of 32.7 m. This jib can also be attached to our 60 0r 105tm. cranes, which gives our  trucks a maximum range of 30.5 m.
Mounting and connectionwork
In addition to unloading, we are also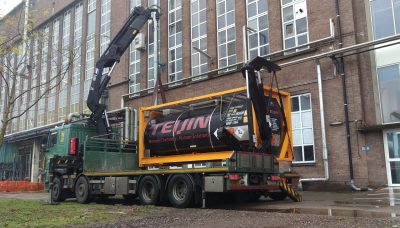 specialised in connect pipes, placing road barriers and many other assembly work. There may also be the need in the rental
of aerial platforms in order to assist in mounting spans.